News
welcome to our new homepage for rare vinyl!

the site is run in cooperation of the viennese recordshop SUBSTANCE and fanatic collector and freejazz musician extraordinaire MATS GUSTAFSSON

there will be updates every month, on every first friday.

there will be further adjustments / improvements in the next weeks - meanwhile please just dive into the beautiful vinyls...

Newsletter
sign up for news, infos, updates!


Collections
we buy collections
please get in touch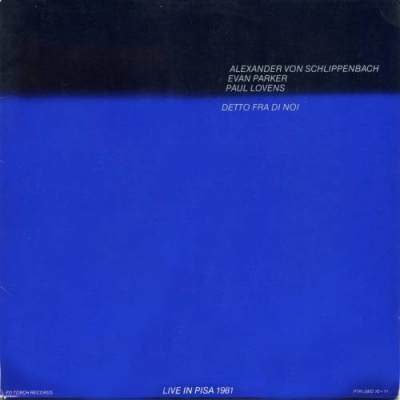 Alexander von Schlippenbach / Evan Parker / Paul Lovens – Detto Fra Di Noi
2LP, 1982, Germany, Po Torch Records, PTR/JWD 10 + 11
This album presents the complete recording of the performance given by the Schlippenbach Trio during the final concert of the 6. Rassegna Internazionale Del Jazz on June 21st, 1981

Mats Gustafsson says: absolte classic in the music of european free music! 2 lps full of extreme interaction w 3 of teh absolyte pioneers of this music! absolute essential!! the po torch  label is anyway one of few labels where u NEED to be a completist. ALL realeses are amazing!!!
none were ever re issued.... so they are getting extremely hard to find these days!!
EUR 120,–
(condition: NM / EX)
add to shopping cart
< go back