News
welcome to our new homepage for rare vinyl!

the site is run in cooperation of the viennese recordshop SUBSTANCE and fanatic collector and freejazz musician extraordinaire MATS GUSTAFSSON

there will be updates every month, on every first friday.

there will be further adjustments / improvements in the next weeks - meanwhile please just dive into the beautiful vinyls...

Newsletter
sign up for news, infos, updates!


Collections
we buy collections
please get in touch

John Greenway – Australian Folksongs And Ballads
LP, 1960, USA, Folkways Records, FW 8718
Incl. original liner notes sheet. Library sticker on label and marks of sticker on cover.

John Greenway performs a sampling of the 400 folksongs he collected in Australia. A renowned American Folklorist specializing in songs of social protest, Greenway was best known for maintaining that protest songs are folksongs as well. This album gathers a variety of folksongs that tell of Australian History and folklore. Liner notes include detailed information on each song, with an introduction on Australia's relationship to folk music.


EUR 28,–
(condition: NM / NM)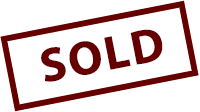 < go back